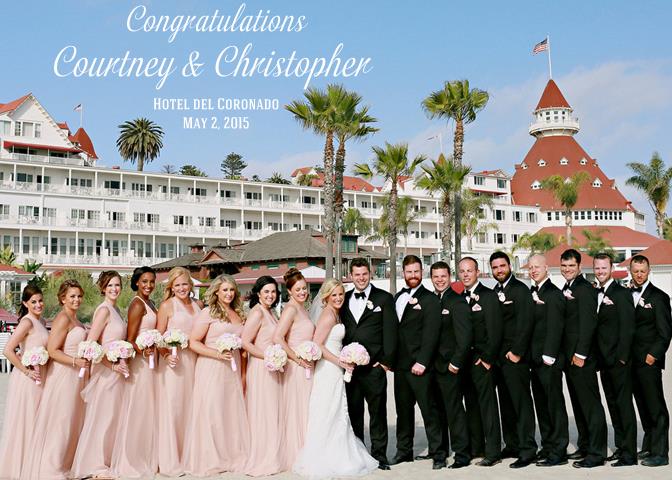 Congratulations to Courtney and Christopher who had a beautifully elegant wedding at the iconic Hotel del Coronado on May 2, 2015.
With Courtney's inspiration we created a vintage elegant wedding stationery suite from beginning to end.  It started with the color palette of shimmering soft pink, luxurious gold and ivory.  Their reception was in the magical setting of the Hotel del Coronado Crown Room so we used the crown motif to accent the stationery.  See how it all came together in the photos below.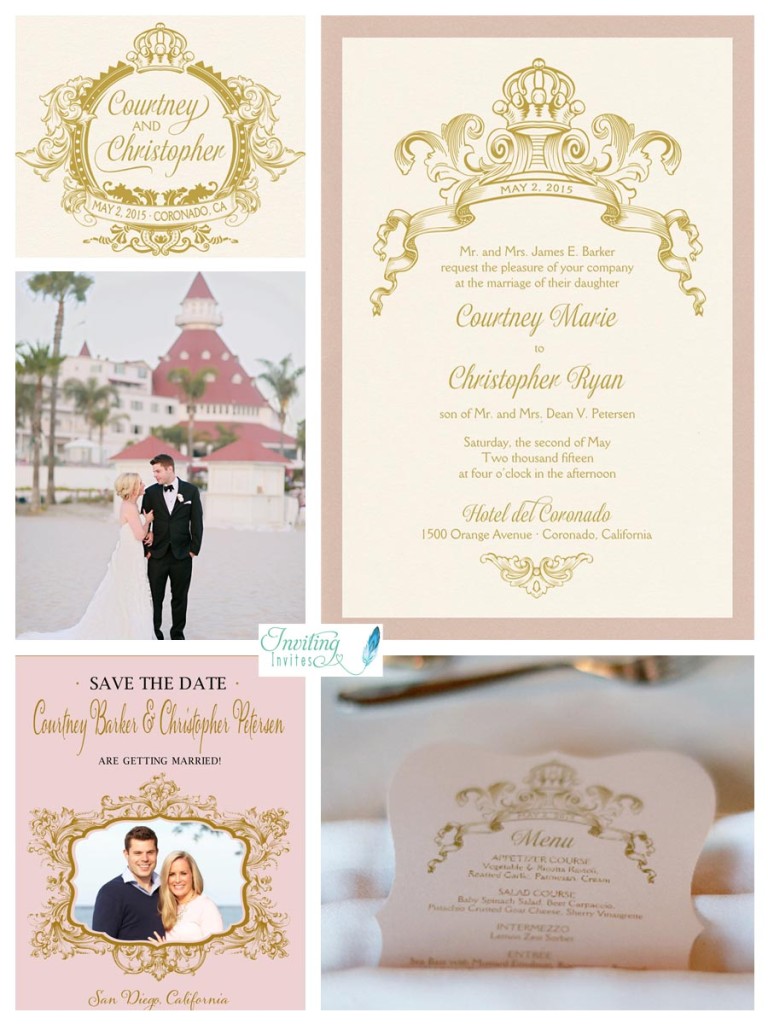 Coordinating Programs and Menus
I pulled in some of the elements from the invitation onto the Wedding Program and Menu design.  Courtney also had the wonderful idea to feature interesting facts about Hotel del Coronado.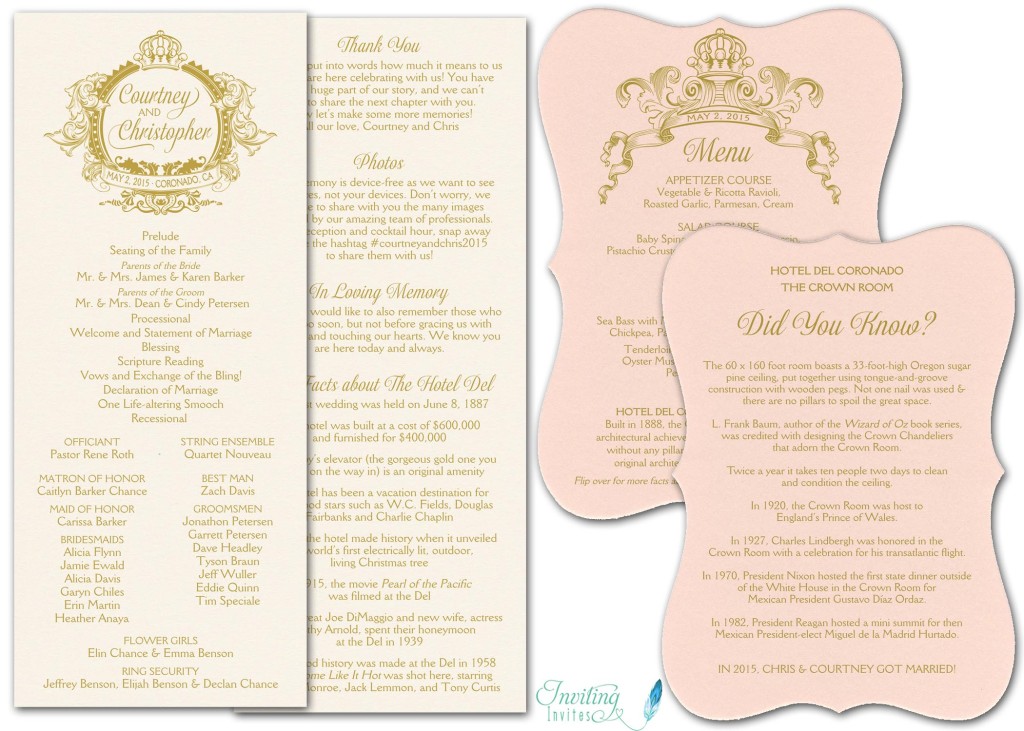 I couldn't be happier with how this invitation suite turned out.