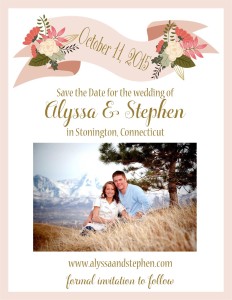 Your return address on the envelope.
If your save the date is undeliverable because of an incorrect address, you want the post office to be able to return the save the date to you.  Then you can update your guest's address so that they will get the invitation.
"Formal invitation to follow."
As silly as this sounds, some people may think that the save the date card was their actual invitation. You would think that it was pretty clear that it was just a note to save the date, but apparently you can never spell things out TOO much.
The wedding location.
You may not think that it is necessary to include this detail since there is TONS of location information available on your wedding website, but people are still confused. Especially if you use a photo of the two of you kissing in front of the Brooklyn Bridge, but the wedding is in Michigan.