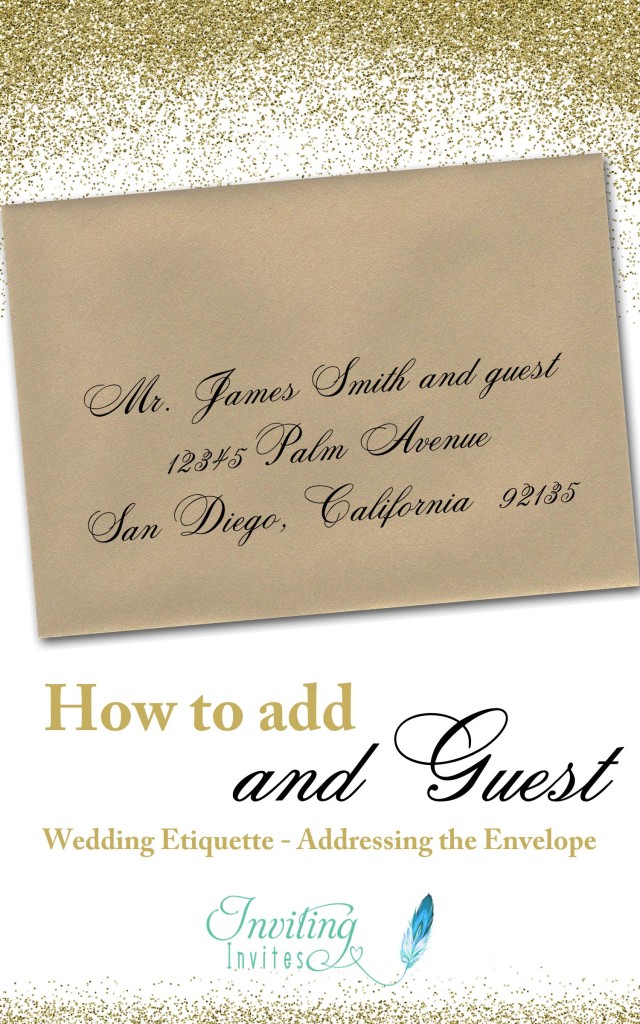 If you wish to encourage a single friend to invite a guest, find out the guest's name, especially if the couple is engaged, living in the same house, or seeing each other on an exclusive basis. If they live at different addresses, it is considerate to send an invitation to the guest directly.  In this modern day many people still use double wedding envelopes, but an increasing number do not. So the question of how to add "and guest" often comes up.
INNER/OUTER ENVELOPE:
Outer envelope to "Mr. James Smith"
Inner envelope to "Mr. James Smith and guest."
SINGLE ENVELOPE
It's always nice if you can put the actual guests' name on the envelope instead of the impersonal "and guest".  But I know that's not always possible.  It is definitely okay to write "Mr. James Smith and guest." on the envelope.
However, if you do not want to use "and guest" on the envelope you can include a short note with your invitation: "Dear James, "We hope you can come! If you'd like to bring a guest, you're certainly welcome to."  Best, Laura."